Seven-year-old Tetyanka has lived through more horror than most do in a lifetime. Her hometown of Popasna, Ukraine, just 20 minutes from the Russian border, was hit hard when the enemy invaded. She was caught twice in machine gun fire and saw her home destroyed as she hid in neighbors' houses. Amid the fire and smoke of constant shelling, she miraculously escaped with her mother and grandparents. Her father was left behind and has not been heard from.
It's been nearly a year, but Tetyanka continues to process the trauma she experienced. The adults know better but she believes her dad still cooks food in Popasny and distributes it to old people who cannot leave their homes. She tells stories about her favorite toy, a stuffed unicorn left behind, who, in her dreams, is helping defeat the enemy.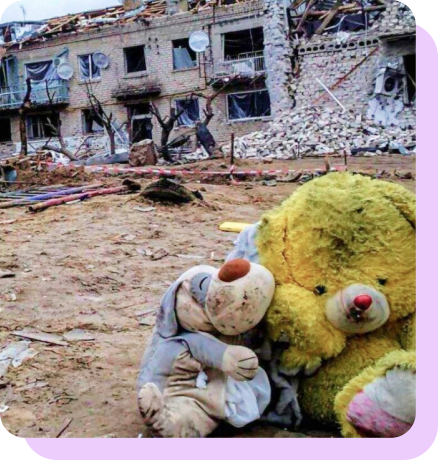 Safely resettled with her family in western Ukraine, Tetyanka attends a Tomorrow Club in the Rivne region where committed leaders seek to bring healing to kids hurt by the horrors of the war through the Gospel, songs, crafts, and prayer. As parents see their children showered with genuine love at the clubs, they often become open to deeper conversations and respond to the truth of God's Word.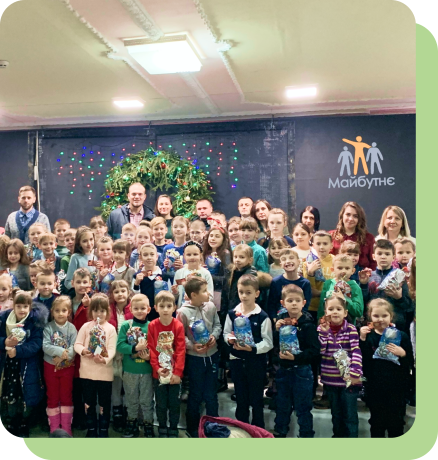 Thousands of internally displaced Ukrainian children like Tetyanka are finding Jesus and the restoration only He can bring in Tomorrow Clubs across the country. What the enemy meant for evil, God is using for good!