"Stop hurting my sister!" cried little Arkasha as his drunken father raised his hand to land another cruel blow. Arkasha and his three older siblings were often neglected and mistreated by their alcoholic parents and uncontrolled violence was not unusual. But this time, three-year-old Arkasha instinctively grabbed his father's hand to intervene. In his rage, the father tossed the child away and Arkasha hit the wall – hard. Overcome by the trauma, Arkasha stopped talking completely.
The father passed away soon after this tragic incident and, after their mother lost her parental rights, all four kids were sent to an orphanage. They were told it was unlikely that someone would be willing to adopt four siblings at once so their hope of leaving the orphanage was dim.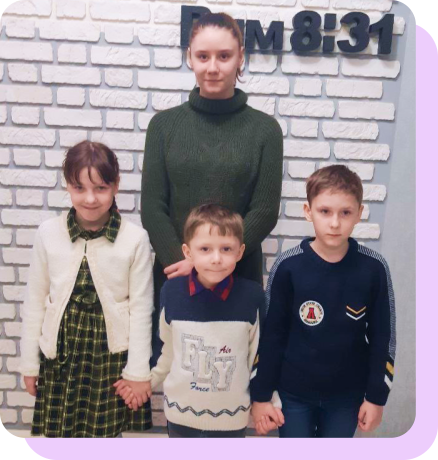 But miracles happen! A Christian couple adopted the four orphans and surrounded them with the love, care, and acceptance they longed for. However, the once chatty Arkasha, now a few years older, was still mute and mostly ignored by the other children.
One day, his new parents brought Arkasha to a Tomorrow Club gathering in Pervomaisk, Ukraine. He was watching the other kids working on their craft project when he suddenly said, loudly and clearly, "I want to make one too!" Everyone looked up, stunned, but no one was more surprised than Arkasha himself!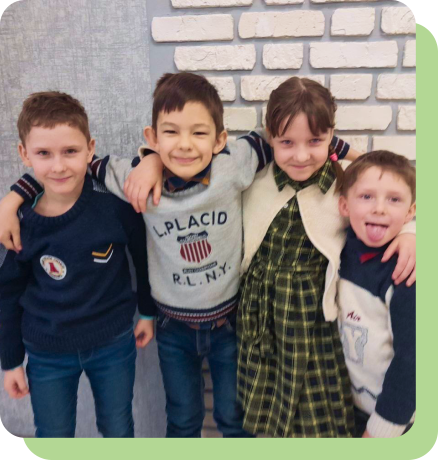 Intrigued by their brother's miracle, Arkasha's siblings came to the Tomorrow Club and have been attending ever since. There's still more healing and restoration needed in the lives of these four children, yet we serve a God "who is able to do immeasurably more than all we ask or imagine, according to his power that is at work within us …" (Ephesians 3:20).
Stories like Arkasha's – kids and teens struggling with guilt, shame, isolation, and low esteem – are common among Tomorrow Club attendees. What a joy it is to witness the radical transformation the truth of the Gospel brings to their lives!
We invite you
to partner with us to ensure ongoing impact in the lives of the children and teens we serve.